BRADLEY AND ANGELINA TOP VALENTINE WISH-LIST IN NORTHERN IRELAND
Angelina Jolie and Bradley Cooper are the celebrities who Northern Irish people most want to whisper sweet nothings in their ear for Valentine's Day, a new study reveals.
Healthcare group Hidden Hearing commissioned the survey to promote the conversation of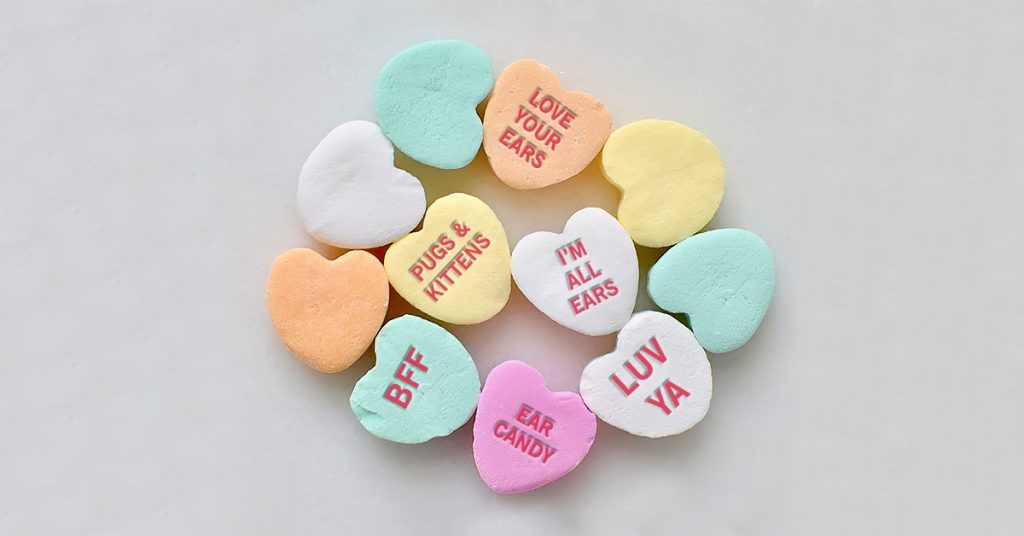 love ahead of February 14.
"Good communication is key to a successful relationship but that can be a struggle when one person is in denial about their hearing loss," says Tim Pringle, Head of Audiology at Hidden Hearing.
"Studies show Irish people wait up to five years before seeking help with their hearing. That's a long time to suffer in silence."
The Hidden Hearing survey* of 371 adults across Ireland, with a 50/50 split between men and women, asked respondents which celebrity they would most like to whisper sweet nothings in their ear.
In Northern Ireland, where about one third of those surveyed lived, the top female celeb choice was Hollywood beauty Angelina Jolie (18%), followed by Ariana Grande (15%) and Beyoncé (7%) with Kim Kardashian bringing up the rear on 4%.
The most popular male celeb was Bradley Cooper (10%), closely followed by Chris Hemsworth (9%), Idris Elba (6%) with just 5% of Northern Irish women wanting Colin Farrell to whisper sweet nothings in their ear.
Dubliner Colin, perhaps not surprisingly, was far more popular in the Republic of Ireland with 11% of the vote but Angelina Jolie's sex appeal straddled the Border with 20% of the vote down South.
"We think Valentine's Day is the perfect opportunity to get people to open up about their hearing difficulties," says Tim Pringle, Head of Audiology at Hidden Hearing.
"A delay in seeking treatment not only has an impact on a person's mental health, as hearing loss contributes to social isolation, but also on their physical wellbeing.
"Medical research indicates that untreated hearing loss can mean a higher risk of heart problems, stroke, diabetes and dementia."
Hidden Hearing offers free hearing tests in over 80 clinics nationwide. See www.hiddenhearing.org, campaignforbetterhearingni.org or call 0800 085 95 50 for more information.
OTHER SURVEY FINDINGS
— In the 18 to 24 age group, Chris Hemsworth (29%) and Beyoncé (18%) were the most popular
— Chris Hemsworth also came top for 25-to-44-year olds (20%) as did Ariana Grande (10%)
— Idris Elba was the most lusted after man in the 45-to-59 age bracket and Angelina Jolie (20%) the most fancied female
— Angelina (26%) was also top of the Valentine wish list for those aged 60+ alongside Colin Farrell (11%)
Notes:
* Survey was carried out by Opinions Market Research at the end of January 2020