Daniel and Majella O'Donnell are fronting Ireland's 'Campaign for Better Hearing', a global movement focused on the power of sound to enrich lives, which was launched in Dublin today at Dundrum Town Centre.
Sponsored in Northern Ireland by Hidden Hearing, the campaign is designed to encourage over 50s to test their hearing.
At the campaign launch, Daniel O'Donnell said we should not take for granted the pure enjoyment of social interaction, of entertainment like music or TV or the simple boost that sounds of nature or friends and family laughing brings.
"Chatting to the neighbours, enjoying a concert or play, or simply hearing the world go by outside is significant to our well being. One in four  people over the age of 50 actually suffers from hearing loss, so the call is for everyone to test their ears at 50 years", Daniel said.
As part of the campaign free hearing testing is available in the 14  state-of-the-art Hidden Hearing clinics across Northern Ireland. Education and information in relation to prevention and treatment, as well as hearing aid technology, is also part of the year-long hearing health campaign.
With early detection, the impacts of hearing loss can be mitigated and the lives of hearing impaired individuals, and those around them, greatly improved, Majella O'Donnell explained.
"I know from personal experience that it is important to preserve your hearing, because untreated hearing loss can only make the problem worse, and sooner. Life is worth hearing, so book a free check-up with Hidden Hearing", the TV personality said.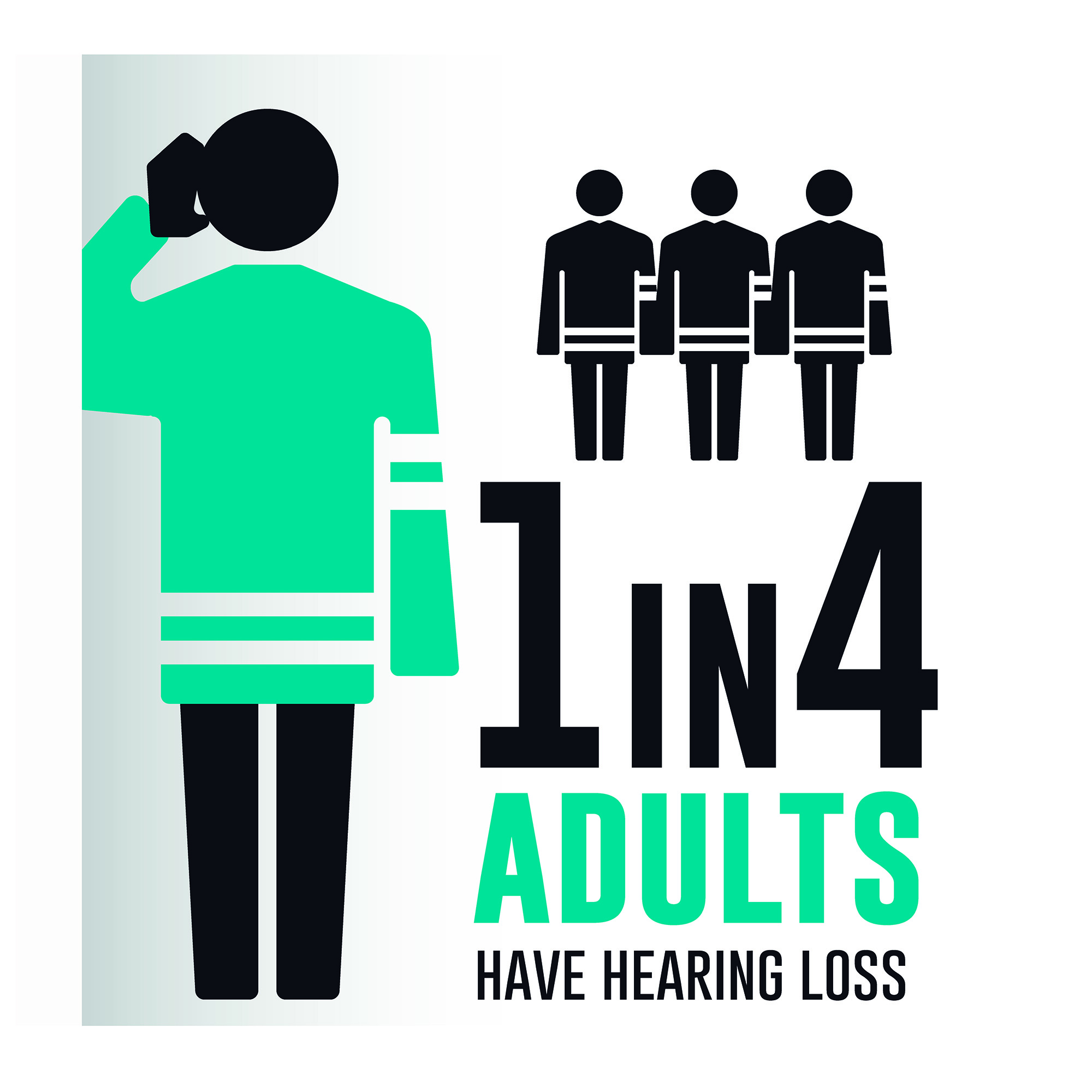 By the age of 55, 15% (1 in every 7 people) of people suffer from hearing loss, this rises to 38% (2 in 5 or over 1 in 3) over 55.
Majella O'Donnell wears a hearing device in one ear and still lives her jam-packed life to the full, which is the message the 'Campaign for Better Hearing' wants to get out there.
In Northern Ireland, 23% claim to have significant hearing loss, while only 7% claim to have a hearing aid
The Campaign for Better Hearing is an initiative established with three simple goals: to inform and educate people about hearing health and the dangers of untreated hearing loss, to provide a free hearing screening to every person over the age of 50, and to make hearing devices accessible to people who otherwise could not afford them via a give-back programme.